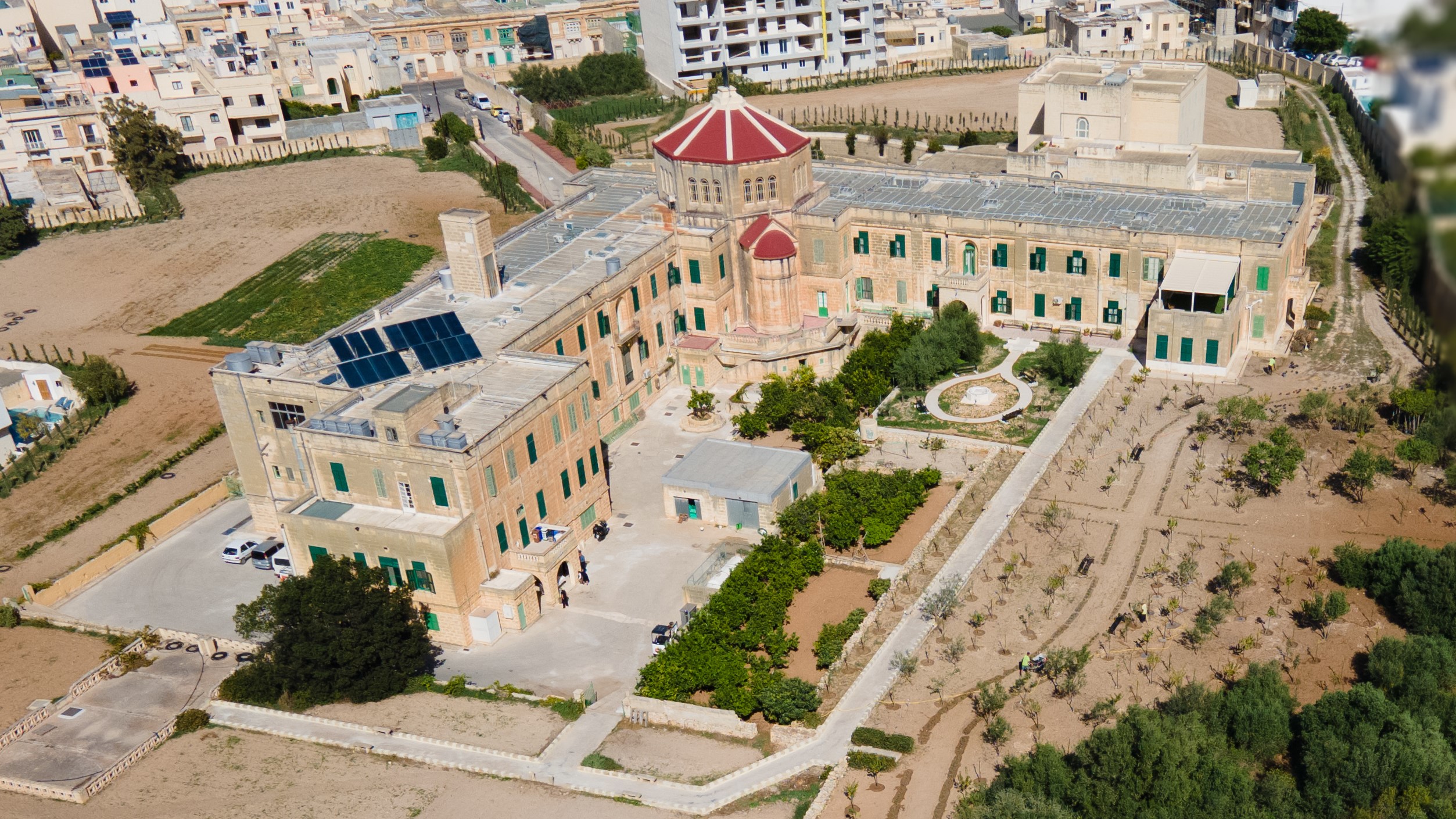 Dar tal-Kleru
Christus Sacerdos
Opening Hours
Monday-Sunday:
10:00-11:30
16:00-18:30
Christus Sacerdos (Christ the Priest) Home in Fleur-de-Lys Birkirkara, Malta was inaugurated on the 8th of May 1964.  The Home was founded by Mgr. Prof. Salvatore Grima (1909-1990), a holy and zealous priest, who had a great love for his fellow priests. He believed it was his vocation to pray and work for the sanctification of priests and to care for their spiritual and mental well-being. For this reason, he generously undertook the construction of a Home which would serve as a residence and rest home for priests; a centre that provides for their needs and promotes priestly spirituality; as well as a retreat house and venue for meetings promoting spiritual animation for religious and lay people.
Today, Dar tal-Kleru is a nursing home for the clergy (Diocesan and Religious Order Priests) and forms part of the Church Homes for the Elderly. Residents contribute fee, but the Home relies heavily on the generosity of benefactors. The home is run by a number of employees as well as volunteers and a community of nuns called il-Qaddejja taċ-Ċenaklu, who dedicate themselves to prayer and the service of the Lord in His priests.
The residence comprises single rooms and double rooms, all with ensuite facilities. The rooms have a TV connection, internet, telephone set and a nurse call for each resident. There is also a nurse call via a pull chord system in the shower room.
Meals consist of breakfast, 3-course lunch, and 3-course dinner.
The residents are encouraged to have their meals together in the dining room. The residents have a choice for both lunch and dinner including special diet meals.
Nursing care by an experienced certified team of nurses and carers.
Laundry and Domestic Services
The Home's staff are committed to ensure regular daily cleanliness and hygiene for the residents.
An activity coordinator organizes daily activities and outings.
The home includes a chapel dedicated to St. George Preca wherein the Holy Rosary is recited and mass is celebrated every day. There is daily room service Holy Communion for those residents who are not able to attend Mass in the Chapel. A spiritual activities programme is drawn up before an important religious event and is displayed on the notice board next to the chapel.
Chapel in the building with a daily visit of a priest including a daily mass.
Smoking is only permitted in the verandas and in the gardens. All rooms have smoke detectors.  CCTV cameras are installed in the common areas.
Visiting can take place all week between Monday and Sunday during the mornings, afternoons and evenings.