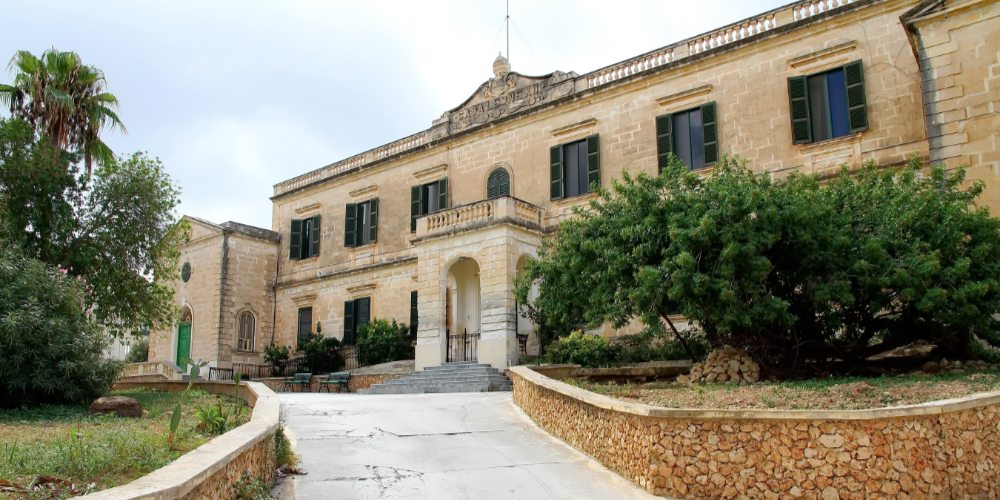 Casa Leone XIII
Notice
As COVID-19 restrictions are gradually relaxed, employers and workers must work together to adapt and promote safe work practices consistent with advice from public health authorities and to ensure that premises are ready for the social distancing and correct hygiene measures that are critical to the success of the transition.
Opening Hours
Monday-Sunday:

9:00-11:00
                                      16:00-20:00
Casa Leone XIII is one of the four elderly homes that belong to the church in Malta.
The home is licensed to house 99 residents of which 85 are on a long-term stay and 14 need respite care.
The residence comprises some single rooms, double bedrooms, and larger shared rooms.
A TV and telephone may be installed in the residents' rooms at their own expense. 
Meals consist of breakfast, 3-course lunch, and 3-course dinner.
All residents are encouraged to have their meals together in the dining room. The residents also have a choice for both lunch and dinner. We also offer special diet meals.
24/7 Carers and Nursing Service
Our caring staff are friendly and available to help residents according to their needs 24 hours a day.
Laundry and Domestic Services
We are committed to ensure regular daily cleanliness and hygiene for our residents.
An activity coordinator organizes daily activities and outings.
The home also includes a chapel wherein the Holy Rosary is rcited daily mass is celebrated. Our chaplain is also available for daily confession and counselling as necessary.
Monday to Sunday from 9:00 to 11:00 and 16:00 to 20:00